Encouraging Resources for Christian families.

Movies the whole family can watch - and enjoy - together!
Your Dynamic Snippet will be displayed here... This message is displayed because you did not provided both a filter and a template to use.

Your Dynamic Snippet will be displayed here... This message is displayed because you did not provided both a filter and a template to use.

About Joseph & Stacie Graber
Joseph & Stacie Graber have been a film making team since 2011, when they first worked together as a husband and wife, director and producer team on Indescribable. Their film portfolio includes Bessie, What the Shepherd Saw, Indescribable, Christian School of the Andes Promo, and Breaking the Silence. They have also served on the judges panel for the Christian Worldview Film Festival in San Antonio Texas since its inception. Together, they present a unique blend of creativity and discipline that puts them in a strong position to envision film projects and successfully see them through production to distribution.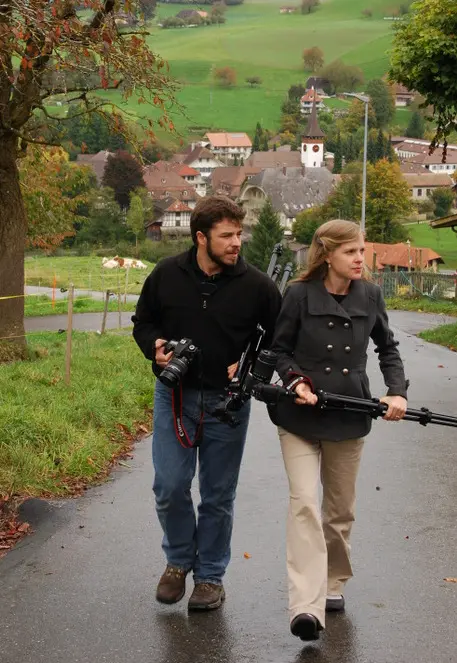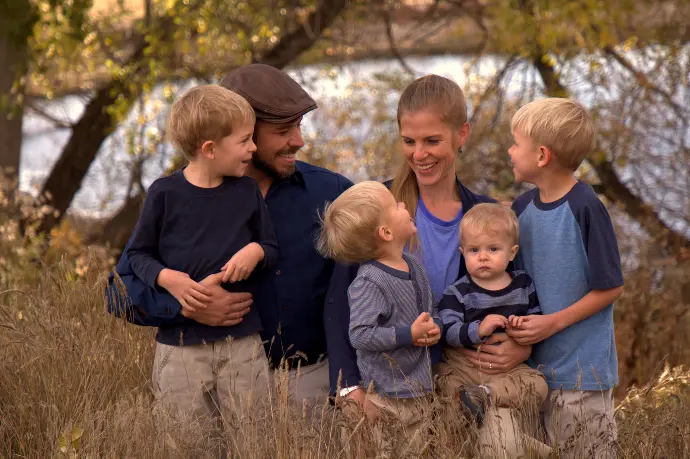 Do you need portraits for your family? We can help! Please visit our Portraits page or contact us for more details.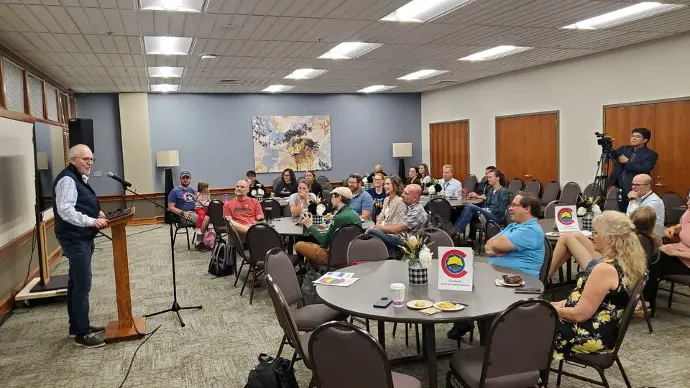 Are you a Christian working in the film industry? This breakfast is for you! Please join us at an upcoming breakfast for fellowship and encouragement.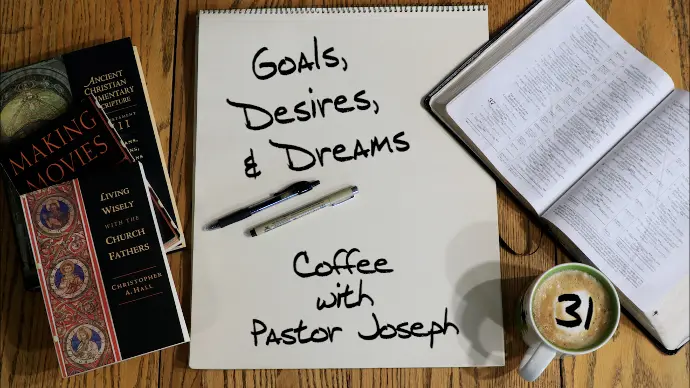 Coffee with Pastor Joseph

​

Joseph is a pastor at Living Water Fellowship Denver and hosts a weekly vlog about family, faith, and film. You can learn more here.
A true and honest picture of the history of the Anabaptists, the Amish of today, and their religious beliefs. This film could be the beginning of yet another needed reformation – not only within Anabaptist circles, but in church denominations all over the world. People from all walks of life will be impacted and forever changed after watching The Amish and the Reformation.



This is a heart-warming tale about the family of John Henry Hopkins, who wrote the Christmas Carol "We Three Kings" in 1857. His nieces and nephew lost their mother (his sister) earlier in the year and they struggle to find their way without her. The children decide to present a Christmas Nativity at their father's church. Uncle Henry helps them learn the meaning behind the gifts of the wise men as well as allowing them the use of his newly written carol. This film will be a Christmas tradition for years to come.

I have watched the entire series twice and even though I am not Amish this has blessed me. As a Christian living in Ohio I have lived amongst the Amish and had my home built by them. I have always admired their simple life and emphasis on family. I had always thought that the Amish followed the bible but never could understand why they kept to themselves. Jesus gave each of us a commission to spread the gospel. It just goes to prove the very thing that Jesus showed us when He admonished the Pharisees for having an appearance of Godliness without true faith. This series also delighted me because I am of Swiss ancestry and my Grandfather was from Bern. He was raised Catholic but as a adult left the faith because of what the Catholic Church did to many of the Swiss. I really enjoyed the historical parts. Joseph, you are such a skilled story teller and I hope that you will produce more faith based series.



I just watched this film on Amazon Prime this morning, and you all did an amazing job! I enjoy studying the Reformation, and that has included some studying of the Anabaptists; so when your movie popped up and it was less than an hour, I was intrigued. This movie contained a great history of the Anabaptists, the beginnings of the Amish movement, and who the Amish are today. Along with you, I am praying for another Reformation. I've been praying for reforming and repentance in the greater evangelical world, and because of this movie I now have a better understanding of how to pray for the Amish people. Thank you for your great work and ministry!






This series was just wonderful. It was very interesting, educational, yet it was quite touching and beautiful as well. I was amazed at how good and well done this was. I was uplifted by the Gospel of the Lord Jesus Christ shining throughout.



If you thought Bessie was good, you will be blown away with this one. From purely a technical stand point, the videography and post editing was well done and the acting of the children was superb. However, this is just the icing on the cake. The real reason this movie is so good, is the message. The message of God's love as given in the great hymn titled "the Love of God" is played out in Blynn's life. Blynn's personal search for the truth and experience of God's love mingled with how to love God is something which every Christian faces at some point in his or her life.

An excellent family movie with just enough activity/fun to keep children interested and enough seriousness that adults will need at least one tissue handy. And if you're quick enough, you can wipe that tear before your child asks you why your crying. Buy it. You'll be blessed and challenged.






Thank you such a clear explanation of the Reformation history. I loved the quote, Grace not only gives us repentance and forgiveness but a transformed life.